Let's Make Tracks on a
Rail Holiday
Traveling by rail is one of the most relaxed and eco-friendly ways to arrive directly into the heart of any destination – the journey itself is an integral part of the holiday.
From the tracks, you can really take the time to admire the scenery as you travel through the countryside and cityscapes. You can voyage into the clouds; through mountain ranges and across wild plains. You can steam through canyons, skirt the edges of lakes, rivers, and oceans, and even spot wildlife – all without leaving the comfort of your pre-booked seat.
Much of the globe is accessible by rail, and our tailor-made holiday experts know how to get you where you want to be, and the best routes to take to get you there. We will help you navigate, we'll book your tickets and seat reservations for you and arrange accommodation in great locations to suit your tastes – we can even help you with local attractions or day trips.
At Times Travel, we appreciate that everyone is different and has different preferences – our team of specialists can build a rail holiday to your exact requirements, with what is important to you in mind.
So give our team a call – we'd love to talk trains!
European Rail Journeys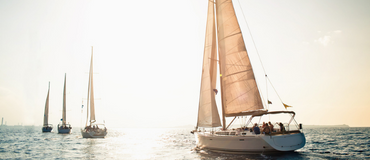 Rail & Sail
Enhance your cruise experience with a rail journey as you embark on an Ocean or River Cruise without the need to fly.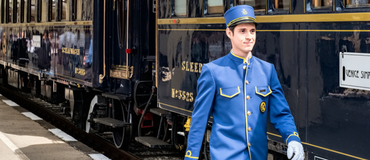 Venice Simplon-Orient-Express
A truly outstanding experience awaits on board what is arguably the most legendary train of all; the magnificently opulent Venice Simplon-Orient-Express.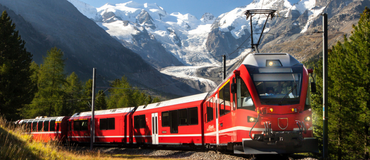 Glacier Express
Trans-Switzerland aboard the "World's Slowest Express Train"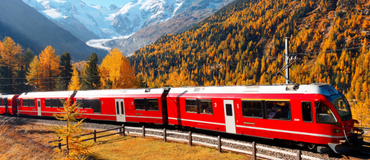 Bernina Express
Ever-changing scenery; from peaks to palms through panoramic windows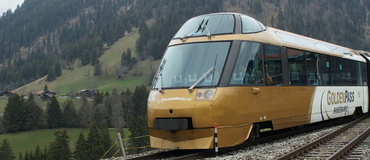 GoldenPass Line
Through the heart of Switzerland's lakes and mountains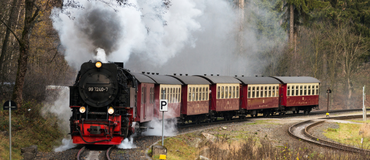 Harz Mountains
Full steam ahead for those with a fondness for fairytales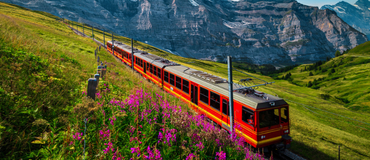 Jungfrau Railway
Spectacular views await at the highest railway station in Europe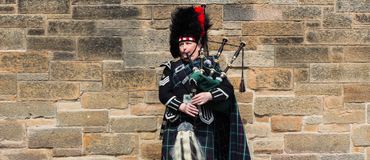 Royal Scotsman, A Belmond Train
Luxury rail and gastronomy round-trips from Edinburgh – and there's even a spa on board!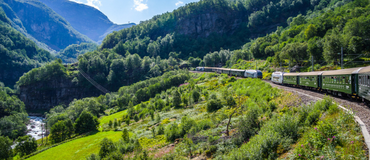 Bergen & Flåm Railways
Fjells, fjords and the Flåmsbana Railway line, see Norwegian wilderness and cities both on this epic journey.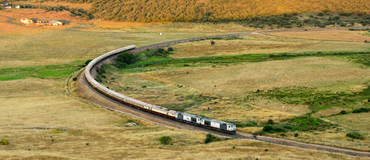 Al-Andalus
The chic way to savour Spain and Portugal by rail.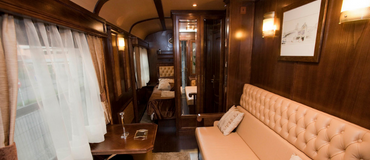 El Transcantábrico Gran Lujo
Leave others green with envy as you glide over Green Spain in style.
Worldwide Rail Journeys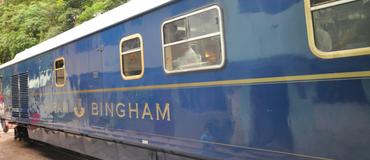 Hiram Bingham, A Belmond Train
The Hiram Bingham, A Belmond Train is the only way to travel to world-renowned Machu Picchu in absolute luxury and style, an elegant voyage to the very heart of the Inca Empire.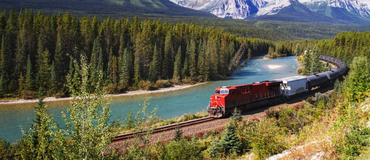 The Canadian
Traverse the wilds of Canada without flying at a leisurely pace, from a seat with a view.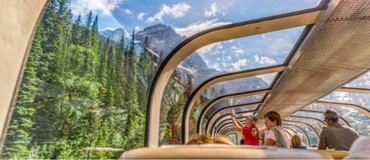 Rocky Mountaineer
A "Journey Through the Clouds" you'll never forget.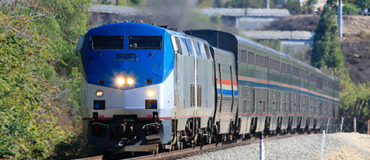 Across the USA
Tailor-make a holiday across the United States on board the vast Amtrak network.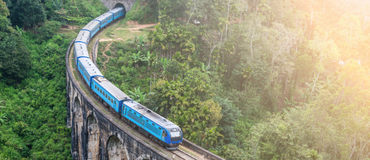 The Blue Train
Whet your whistle as you wind your way through the wine lands of South Africa.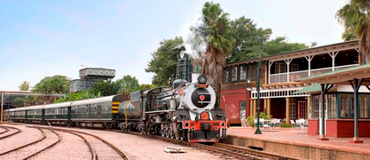 Rovos Pride of Africa
Explore Africa in comfort and style on board Rovos Rail.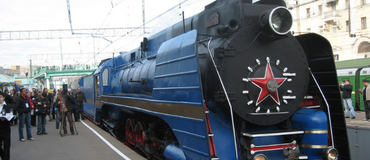 Golden Eagle – Trans-Siberian Express
A true once-in-a-lifetime experience on board this magnificent hotel-on-wheels.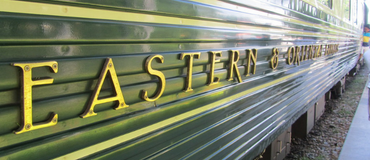 Belmond Eastern & Oriental Express
Discover dynamic treasures in Asia from its most elegant train.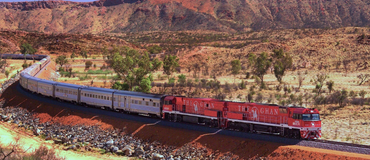 The Ghan
North coast to south coast through Australia's Red Centre.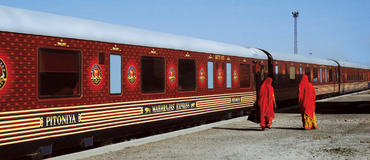 Maharajas' Express
Receive the red carpet treatment for your trip from Delhi to Mumbai.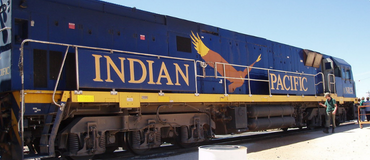 Indian Pacific
Coast-to-Coast Australian Adventure.